Self Esteem for Survivors
by May Bleeker, 3 September 2009
Physical Recovery Comes First
When bad things happen that hurt you physically, the focus of healing is first on getting your body back to health. Of course, this is the right focus.
But when accidents or surgery change the way you look, the effect on your emotions, thinking, and self esteem can linger long after the physical wounds have healed.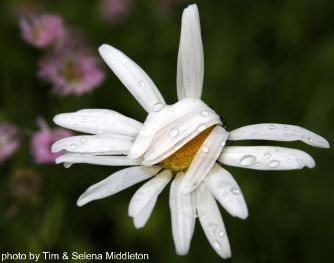 Your entire life changes in ways that other people (even the people who know you well) will find it hard to understand. Very painful feelings can stop you from doing things you would have done before or keep you from living your life fully and exploring your potential.
When doctors and specialists have finished saving your life and patching you up they send you home, knowing that they have done their job. And we are very grateful for their contribution.
Wounds have healed, but the heart still hurts
The emotional healing comes afterwards. But even with help, a large part of the emotional healing you will have to do on your own, over the course of your life. It takes time, and we don't always know how.
There are not always the resources or people available to help you get over the emotional trauma of scars left after burns or surgery, or changes to the way your body or face looks. And sometimes, even when these resources are available you might not feel ready to go to a group or therapy.
You might prefer to hide yourself away or try to get on with life as normally as possible. But coping with the difficult situations that arise from going out in public and dealing with other people's reactions to your physical differences can be hard.
In my experience (and research also backs this up), sharing even simple pieces of information on how to deal with these kinds of situations can make a difference to your confidence and self esteem.
Here are some guidelines for how to handle looking different , when going out in public.
If you have scars, disabilities or something that makes you look different, and wish to share, please feel free to contact me with your stories and tips on what has worked for you. The more we share, the more we learn and grow. Even small bits of information can make a big difference to someone who is learning how to cope with these kinds of difficulties. They did for me.

Return from Self Esteem for Survivors to
Doorway to Self Esteem Home Page