About May Bleeker
My name is May Bleeker, and I come from Cape Town, South Africa.
---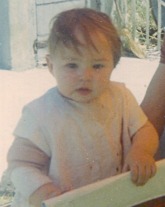 At the age of 18 months I accidentally tipped a cup of boiling water over my neck, chest and upper right arm. This one small moment and what followed left its mark on me on many levels.
It is not the only defining moment of my life, or perhaps even the most important, but what I learnt afterwards, about coping with life, physical and mental scars, difficult emotions and self esteem, eventually led to me creating this website.
---
Work
I am a Psychometrist by profession (BA Hons Psychology), registered with the South African Health Professions Council, and work in the career development field. I run my own business, which gives me the flexibility to do the other things I want to do.
I haven't always known what I wanted to 'be' (still learning), so besides working as a Psychometrist (Independent Practice) I have also held positions involving research, project management, training, admin support, media resources, and writing. 
---
The other things I want to do
In between assessments I am learning the ancient language of Sanskrit, practicing allowing myself to 'be wrong' (so I can colour outside the lines) and trying to be my creative self (which feels like walking a trapeze with no net - exhilarating, fantastic and constantly on the edge of falling into some nameless doom).
---
If I had the time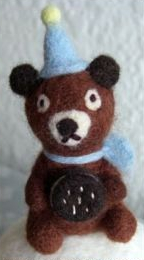 Between work and everything else, spare time is scarce, but when mental work starts to drag I like to make things with my hands or play around with paint, pens and ink and make things out of wool roving. Some of the pictures and felt items on this website are the result.
In my dreams (the only place in which I can invent time) I still want to learn how to do free machine stitching, so I can make pictures with thread. I also want to ski on snow, fly in a helicopter, and visit the arctic circle. I like playing the piano and riding horses, but sadly, haven't tinkled the ivories or fallen off a horse in a long time.
---
You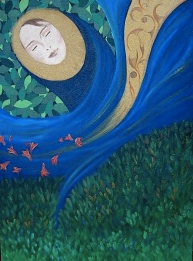 When I first started this website a colleague asked: "What is it for?". I don't have an answer to 'what'.
But I do know who it is for. Part of it is for me and part is for you.
I hope you find it useful.
Please feel free to get in touch.
---
Return from About May Bleeker to Doorway to Self Esteem home